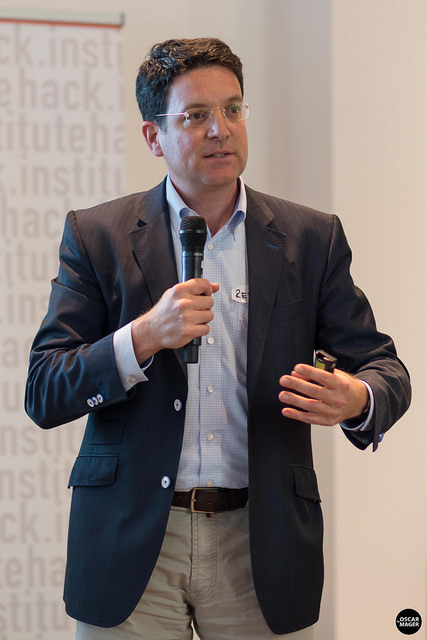 #HRH15: Interessante Projekte, Startup Pitches und eine coole Location
"Kein Anschreiben, keine Zeugnisse – in China ist One Klick Bewerbung schon seit Jahren Gang und Gäbe" zwitscherte eine Teilnehmerin des HR-Hackathon auf Twitter. Auch die Themen der Live-Projekte sowie die zahlreichen Unterhaltungen während der Konferenz haben uns bestätigt: Bewerbung per CV und klassischem ATS-System sind nahezu auslaufende Recruiting-Modelle.
Es geht nicht mehr um den Kandidaten mit dem perfekten CV, sondern um den Kandidaten mit den passendsten Eigenschaften. "Matching likeminded applicants and employees" hies eines der Live-Projekte, für die während des Hackathons erste Ideen programmiert wurden. Man möchte vor allem Kandidaten identifizieren, die von ihrem Mindset her zur Unternehmung passen.
"Jobplattform where applicants can apply via video explaining why they are the best for the job" lautete ein anderes Projekt. Es werden also intensiv Wege gesucht und getestet, die zu einem frühzeitigen Punkt im Bewerbungsprozess einen Eindruck der gesamten Persönlichkeit des Bewerbers vermitteln.
Unser Fazit vom HR Hackathon in Berlin lautet: Wir setzen auf das richtige Pferd! Wir treffen mit der softfators Recruiting Suite den Nerv und vor allem den Bedarf der Recruiter. Denn die softfactors Recruiting Suite beschreibt die Sozialkompetenz und Persönlichkeit von Bewerberinnen und Bewerbern und vergleicht diese mit den Anforderungen einer ausgeschriebenen Stelle. Und dies als ersten Schritt im Bewerbungsprozess.